This is Part 3 of the series Journey to Happiness Engineer at Automattic! You can find the first part and second part!
The Roots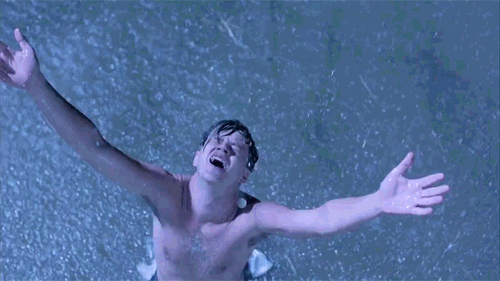 This day last year, I wasn't the happiest person. I followed the rules of graduating college and getting a job; however, it seems rules are meant to be broken to get further in life.
After graduating college with a BS in Information Technology, I got a full-time Systems Engineer job in the city. It would have been great if I got paid more for being in the city, but I didn't. As a result, the struggle to pay my bills, having trouble adjusting to the real world, and the long hours I worked provided no assistance to a healthy and happy mind.
One day in July, I came back from a strenuous day of work. I called my significant other, Holly, and complained again about my current life situation. She listened intently, paused, then said something so simple, yet so powerful.
"Then do something about it!"
It shocked me back to reality. I realized I was one of those graduates that blame everything on outside events instead of focusing on what's inside and changeable. This realization lead me on a path of pursuing meditation, business, and positivity. It progressed to the point of finding Automattic.
In April 17, 2017, I managed to grab my life and change direction. I became a Happiness Engineer for the distributed company Automattic. I began working from home, traveling the world, and experiencing a world beyond imagination. I decided it's time to let y'all know what's happened since becoming an Automattician and how 2017 changed my life!
Remote Work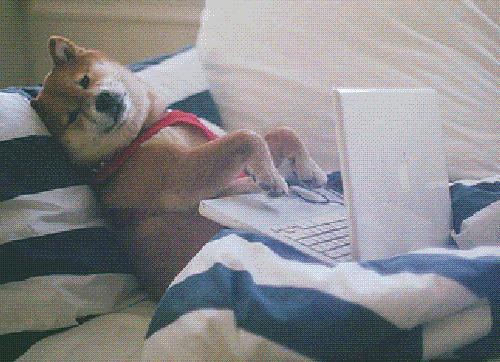 Working from home is like the new American Dream. When I mention I work from home, people always say "You're soo lucky! I wish I could work from home!" To this, I usually say, "Yeah it's pretty cool but it's still tons of work."
There is a misconception that working from home equates to work getting ten times easier. Rather, it's easy in some aspects and harder in others. Working for home is NOT for everyone. It requires mental strength and focus. Being able to switch from work to home mode is not a simple task. You'll be working and mail comes to the door or you notice your room is a mess or you notice the dishes need to be cleaned. Small distractions can get you out of your flow easily, ending in little or no work done.
Personally, I remedy this mainly with music. There's a select few playlist I use to really get me in the zone. These playlists are usually instrumental in the genres of chillhop, funk, jazz, or hip-hop. With my noise-cancellation headphones, music bumping, and work windows open, I transport to my own world. Other ways are by working outside the house at a cafe. This also opens opportunities to meet new people consistently and change your environment often. It's all about keeping the balance of work and play.
Traveling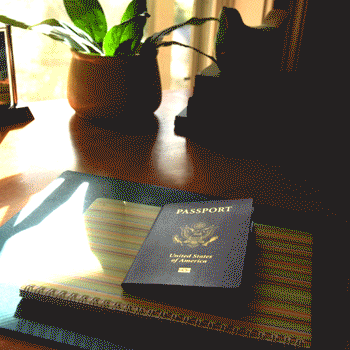 It's been a decade since I've been in the sky. Two weeks into Automattic, I was on a flight to San Diego. I'll admit, it was my first time on a plane alone and don't remember the feeling of taking off from the ground. However, the adrenaline of being on my first work trip and meetup with my new colleagues was enough to diffuse the worries of the trip there and back!
My first team meetup with Automattic is a trip that will be an ingrained memory. It symbolized that my life changed for the better. I entered the world of remote working for the best distributed company in the world! During my trip to San Diego, I danced on screen at the Padres game, saw gorgeous red pandas, visited a zen garden, and had some of the best fried chicken to date! Since this trip, I've gone to Boston (work), Whistler (Grand Meetup), Ecuador (Personal), Nashville (WCUS), and Miami / Norwegian Cruise (Personal). I'm super grateful for what I get to experience now and do not take it for granted. I even get to take small trips to see my family more often which, even though I need to work on, helps bring me closer to them. This experience of traveling and going around the world at my age is very rare and I find myself lucky where I am now in my life.
Experiences
"A person's success in life can usually be measured by the number of uncomfortable conversations he or she is willing to have."

– Tim Ferriss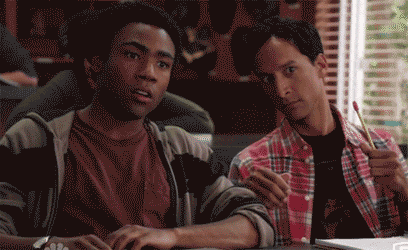 A distributed company means that my colleagues live in countries across the globe. This comes with a language barrier and many uncomfortable conversations. However, I learned from speaking with my various colleagues at the GM that the language barrier is just a veil. Once broken, it unleashes a world of knowledge. Through my colleagues and trips around the world, I gain better understanding of the differences between my world and other's.
I'm grateful and humbled by my colleagues/friends because through them, I get to learn about different cultures, languages, and lifestyles. A colleague of mine, Nagesh, teaches me a small bit about Indian culture each time we talk. I've even learned how to say "Good Morning!" in Sanskrit / Hindi, Su-Prabhaat! How Nagesh lives in comparison to how I live is different but I get to learn from his world each day which is something I'm happy to always hear about.
One thing to take away is that happiness and teamwork can be universal even through a language barrier. Our creed undoubtedly symbolizes who we are and it shows through my daily conversations within my team residing from Canada to Vietnam.
The Synopsis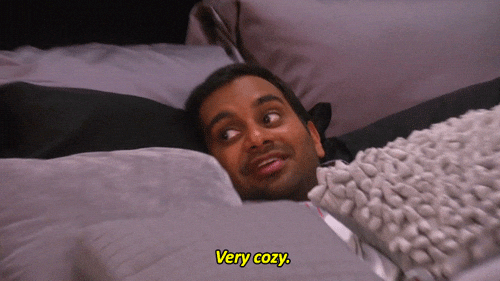 There's really not much to say about the past almost nine months at Automattic. I'm comfortable here and I expect to be here for a good portion of my life happily enjoying what the world and work has to offer. Last year, I never imagined being on the other end of the of these posts. Since I joined, I haven't posted at all and 2018 seems like the year to begin showing y'all my life in Automattic. I'm glad you have read this far into my journey and I look forward to taking you on this trip I call life!
---
Should You Apply?
That's honestly up to you. If you resonated with any of my story, felt that a Happiness Engineer is in you, and have the work ethic for it, go ahead! If you wish to contact me about it, feel free to! I'll be waiting for your email, future Happiness Engineer! We're always hiring! 🙂
This is Part 1 of the series Journey to Happiness Engineer at Automattic! You can find the second part and third part!
Hey, you! Smile!
Whenever you think of a smile, you suddenly begin to feel your lips turn towards the ceiling from side to side. Something in your brain stops you for a moment. You feel a bit brighter, lighter than you had a second ago. Your mind releases a bit and the world shifts slightly. You feel a calming for a moment. You gain… happiness.
Googling "happiness" explains that
Happiness is a mental or emotional state of well-being defined by positive or pleasant emotions ranging from contentment to intense joy. Happy mental states also reflect judgments by a person about their overall well-being.
Happiness does not always come naturally; nevertheless, studies show every single person can control exactly 40% of their happiness. Scientists have determined that your happiness level is a result of a complex interaction of genes, behaviors, and life circumstances. This means that even though factors play into your happiness, you can decide each moment if you want to be happy or not. That's where Automattic comes in with their Happiness Engineer position.
Working To Live Or Living To Work?
I've always lived in the moment. All my life, I rarely thought of consequences and always took action. When faced with decisions in relationships, finances, or ultimatums, I always leaped towards one direction that was positive for me. I never looked back after a decision was made. To me, life was just moving forward and doing the best you could along the way! If you're given something, give it all you got!
I discovered Automattic a few weeks ago on November 21st and was immediately hooked. Their company, culture, values, and general outlook on life resonated within me. It got better when I saw that there was a position I've never heard of before; yet, I immediately thought, "Yeah, that's me! That's my dream job!" The position, as you guessed from the title of this post, was Happiness Engineer!
I always thought of myself as a happy individual who truly enjoys customer service and helping others. Naturally, I was drawn to this position. I thought about applying immediately. That's what I would have done before. "No," I said to myself, "I need to do this strategically." I decided to create my plan of attack. I molded my story into 9 parts.
Learn about the company and what they do/how they work. Get their in-depth information. Send emails (which later turned into post on their blogs then send emails).
Read suggest books and more! Summarize and analyze them to utilize in video and email. USE FOR SCRIPT!
Become a part of online support communities. WordPress forums of .com & .org.
Read/Watch all news, articles, testimonials, and any other possible Automattic info possible. TAKE NOTES!
Create websites utilizing both WordPress.com and WordPress.org to better understand both and their differences.
MORE COFFEE
Film the video. Hire professional actors & video crew AKA friends who have free time that I can get to help.
Edit video. Revise email. Check Script. Fix Resume. Final touches.
SEND EMAIL! NO FEAR! EVEN IF I DIE!
Strange list but it was a starting point. Much like any story, it won't go as planned. Life happens and you learn to adjust for the better. One thing for sure was I am determined to become a Happiness Engineer within the next year or two.
New Beginnings
Now that I created my possible story towards my application to Automattic, I set course and began immediately.
In the weeks leading up to applying, I read all about Automattic and what it meant to be a Happiness Engineer.
I made sure to watch the talks that Automatticians held at conferences and wrote notes on each one. I watched the provided playlist of the Automatticians describing their experience with Automattic. Seeing how they all love what they do and their lives are changed, it just raised my hype even more! This company is both hardworking and exciting because the people that are a part of it come from all walks of life; nonetheless, share the common trait of every Automattician which, from their page, was curious, driven, compassionate, tenacious, autonomous, friendly, independent, collaborative, communicative, supportive, self-motivated, and amazing with .gifs! They want to work with people interested in making the web and the world a better place. These were people I could see myself working alongside. These were the inspirations and mentors that I would look up to and learn from. I began absorbing the Automattic creed. I read every blog I could find on being a Happiness Engineer. I commented on the more recent ones, asking questions and thanking them for an insightful blog! They replied happily and even gave me more tips!
To get myself going, I began helping in the forums alongside creating my own websites. Keep in mind, I know NOTHING about WordPress and how it works. So, this huge leap was one I would have to dive head first into. It was a great swim. I'm understanding how the current works. The first day I started helping out in the forums, I was pretty intimidated. A week later? The documentation really teaches you a lot. It's like reading a book that just tells you how to do it all. There's still tons of questions I have trouble answering, but I feel I'm getting the hang of how WordPress as a whole works. Having an IT background, answering support questions aren't as bad. I'm going to continue learning more about how WordPress.com & WordPress.org works. I plan to master the basics, it's always foolproof. After this, I'll upgrade to another software and learn that!
The Happiness Engineer role also recommended a book, Delivering Happiness by Tony Hsieh. I bought it the day after I decided my journey to Happiness Engineer. I took my time to fully absorb the book and live in it. It took me a couple of weeks to complete an exciting journey. The book was very insightful on customer service and pursuing one's goals! Being an Asian-American, I already created a small connection between Tony and myself as I read it. I understood the need to please your family while desiring more for yourself. That's where I am now. I'm desiring for something more than myself. Something to change the world. That something is Automattic. If they suggested this book and see their company in the same sense as Zappos, I'm 100% on board the Automattic train!
One thing that stood out to me with all I was learning ended up being the CEO, Matt Mullenweg. I see Matt equivalent to a Zen master. Peaceful in his words. Soft spoken with rational thought. Doesn't seem to worry too hard about what could come. Just looking at him, he seems to radiate peace and happiness. He knows how to work hard and to relax. Now, I'm not trying to put him as some God that I worship. I have major respect for him. At 19, he founded WordPress. That's already impressive in itself. I can go on talking about my respect for him. I try to make myself better everyday by looking at those who I wish to mimic in some forms. Matt has become one of those people after my extensive research of him.
Around week 2, I discovered that Automattic was going to be in New York. I was EXTREMELY ecstatic. "THIS WAS MY CHANCE!"  I thought to myself. I ordered a ticket instantly. By the time AlterConf rolled around, I had been somewhat active for about a week and a half on the forums, I read Delivering Happiness, I had a solid understanding of the job and what it entailed, and even spoke to a few of the staff through their blogs. Turns out, one of the staff I spoke to in their blog was there, Kathryn! She had an inspiring video about Automattic. It was an interview detailing her day-to-day activities and advice on aspiring Automatticians. I also met Anne, Megan, and Nancy. The four of them were very relaxing and fun to talk to. I spent a big portion of the conference getting to know them, the company, and really understanding what I'm in for. I explained what I've done and how I'm working towards applying. From what I told them, they all told me I should just apply! I was hesitant at first. After talking with them the whole day, that hesitation was gone. They gave me the best advice:
"DON'T HOLD YOURSELF BACK" – Automatticians (They weren't yelling it though)
It clicked in my head. I flipped my own story and ripped up the scripts. I'm applying! I had a busy weekend but Sunday night I sat myself down and completed the application. I went a bit overboard with it. I added gifs, music, visuals, and words, words, words. I submitted it around 1:30AM and now sit at work pretty tired but feeling accomplished. I believe that they'll enjoy my application and resume. From here, all I can do is wait and see what happens now! What do you think?
. . .
Oh! By the way, if this story inspired you, I want you to know, we're hiring!!